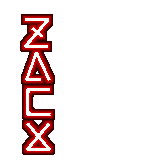 This section aims to bring out in you, the SF fan, an interest in comics (or rather manga in Japanese). Although the ones contained in the SFZAC-X are all SF realated, most of them do not follow the Capcom storyline. So don't be surprised to find out stuff like Gouken and Gouki not being brothers! :) Guess that's enuff talk...
Featured here are scans of various titles by artists and writers mainly from Japan and Hong Kong. Japanese writers and artists Nakahira Masahiko, Hashiguchi Takashi, Baba Yasushi, Itou Mami as well as Hong Kong's Hui King Sum and Yue Fu Long top the list of the SF community as they have been churning out title after title, bringing us endless entertainment.
---
The SFZAC-X...
One stop for all things Street Fighter!

Last updated: 28/07/99

Titles by Hong Kong artist Hui King Sum:
| | |
| --- | --- |
| | |
| Street Fighter Zero 2 | Street Fighter Zero 3 |
| | |
| Street Fighter 3 | Street Fighter EX 2 |
Hui King Sum has been a familiar name that keeps appearing in the Hong Kong comic scene. Having done many titles such as SFZ2, SFZ3, SF3 and the most recent SFEX2, Hui practically has the entire Hong Kong SF comic reputation on his shoulders. Back in 1993, Hui first started on his comic writing career by doing sketches and pix of the characters in SF2 World Warrior. Although it was in black and white previously, the series was so well accepted by the people that it was even serialized in many weekly magazines. His artworks has been improving thru the years and now, 6 years after his first started on SF, he has really made a name for himself. These comix featured here are the fruit of his labour and I feel that it should be shared among all SF fans as Jade Dynasty only publishes books for Hong Kong, Taiwan, Brazil, Malaysia and Singapore. So here they are for U to enjoy... savour the artwork people...

Title by Hong Kong artist Yue Fu Long: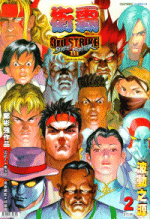 As U can probably see from his artwork, Fu Long is not one to be messed with when it comes to the drawing of characters from 3rd Strike. Taking on his latest and most demanding role as the artist to this comic title, Fu Long is pressurized to meet up with at least the standards of King Sum when he was doing the artwork for Jade Dynasty. Hui and his partner left Jade Dynasty after completing book number 115 of SF3 to set up his own company and started on SFEX2. But his contributions in Jade Dynasty can't be left unmentioned... Due to the popularity of SF3, Jade Dynasty went out to get another artist and at the same time write a brand new story on the 3rd Strike cast. I too am waiting in bated breath for the story of 3rd Strike...

Titles by Japanese artist Nakahira Masahiko:
| | |
| --- | --- |
| Street Fighter Zero | This is Masahiko's second go at drawing Street Fighter characters after his last book, Cammy Gaiden. He's definately is getting better and better with each book as seen in Street Fighter Zero! :D This storyline is also pretty good with Ryu turning evil at the start and wrecking an entire police boat. On top of having beautifully drawn pix, fights scenes are depicted generously across numerous pages and this simply makes the book so good! Below are a few other titles that he has penciled. |

Title by Japanese artist Itoh Mami:
Super Street Fighter 2 X Gaiden

I have not seen his works around much... actually not at all. But he is doing a good effort in making the SF characters look more expressive. But somehow, the characters look at little well... weirder than usual. Long and skinny with well, umm, expressive facial features. After reading this story, I couldn't really catch what it was all about. Guess I'm juz slow... heh. NEway, this book, much like Ryu Final, has a lot of "theory" kinda stuff so U might juz fall asleep reading it. ;) Not the best title to choose if U are buying Shinseiha comics... sorry, this juz doesn't cut out as a good one to read to me. :p

Titles by Japanese artist Baba Yasushi:
| | | |
| --- | --- | --- |
| | | |
| Street Fighter II V Retsuden Vol 1 | Street Fighter II V Retsuden Vol 2 | Street Fighter II V Retsuden Vol 3 |
Baba Yasushi tries to make this comic series... erm... gory by showing plenty of blood, decapitations and bodies that have been sucked dry. (Erm... can U say censorship? Heh... :p) His artwork on the SF characters are also a little off as compared to the Capcom version of the SF2V characters. All in all the story is still good except that it has a little too much of the scifi factor! :) I mean, who's gonna believe that a cyborg can change itself to another replica of a human? Hmm...
---